International Roaming
Stay Connected While Travelling Aboard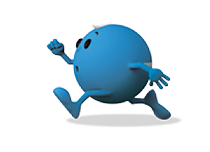 What is International Roaming?
When travelling overseas, Mobile International Roaming gives you the freedom to use your engin mobile service to remain in contact with family, friends and colleagues all around the world.
Your mobile number remains the same and all charges incurred overseas are rated and billed back to your engin account in Australian dollars.
International Roaming is not automatically available upon activation of an engin mobile service and may not be available to all customers.
Australian Communications and Media Authority (ACMA) Information Fact Sheet
The ACMA have produced the following fact sheet: (ACMA) Information Sheet
---
How do I activate International Roaming?
International Roaming is not automatically available on your mobile service and should be arranged at least 48 hours prior to your planned travel period.
To activate International Roaming, please use our International Roaming Request Form or contact engin Customer Care on 1300 305 000 at least 48 hours before you leave Australia.
---
Avoiding Bill Shock
In order to avoid "bill shock" after traveling overseas, you should consider disabling 3G/4G internet access (mobile data) on your device as many apps will continue to use mobile data automatically for updates or to push you notifications such as social media information.
When traveling overseas, be mindful when answering any incoming calls (and listening to voicemail) because you will incur the charges, not the caller. If preferred, set your call diversion/barring to block all incoming calls and deactivate Voicemail.
---
Top Tips when using International Roaming
All roaming charges are excluded from your mobile plan's monthly included values therefore, whilst convenient, International Roaming can often be quite costly.
Organising a local SIM in the country you are travelling to, is a good way of avoiding high mobile roaming charges.
If you decide to use your engin mobile services overseas, pleased keep these tips in mind:
To avoid accidental use in your pocket or bag, remember to lock your handset's keypad when not in use.
Setup an unconditional diversion to your Voicemail to avoid charges for incoming calls while you are overseas. This must be actioned before leaving Australia to ensure successful provisioning on the network.
Turn off Mobile Data Roaming to avoid charges from mobile apps, email or GPS trying to connect to overseas networks without you knowing. This can be actioned via your handset menu settings. Check your handset user guide for instructions.
If you're unsure what your charges are or need help while you're roaming, please call engin Customer Care +61 2 8583 3865.
---
Spend Management Tools
engin provides spend management tools in relation to international mobile roaming charges. You can contact us to obtain your current usage though there may be significant delays in receiving usage data.
You may wish to familiarise yourself with the Maximum Charge Information for calls, SMS and mobile data usage within the country you are visiting (see below).
---
Alternatives to International Roaming
If you do not wish to use international roaming, you can still stay in contact by:
Using Wi-Fi (often for free at many restaurants and public places).
Using a prepaid SIM card or a 'travel pack' with a set value.
Using a local SIM card from your destination, after unlocking your device (details on how to unlock your device are provided below).
---
Deactivating International Roaming
International Roaming can be deactivated by calling 1300 305 000 from within Australia, or +61 2 8583 3865 if you are overseas.
---
Unlocking your mobile device
Handsets provided by engin are unlocked and can be used on compatible networks in overseas locations.
---
Maximum Charge Information
The maximum charges for certain usages of your mobile device while roaming are set out in the links below.
If you require information for a country not listed please contact us on 1300 305 000.
Please Note: International Roaming rates are subject to change without notice, due to fluctuations in international currency exchange rates and changes to charges imposed by the overseas network.
---
Top Ten Countries
Please select a country below to view the usage charges.
---
What Countries are in Zone 1, Zone 2 and Zone 3?
When using your engin mobile service overseas, you will be charged the rates applicable to the country you are roaming in, depending on which zone the country is in.
View the Country Zone you are roaming in.
Charges apply for both making and receiving a call whilst roaming overseas. When someone calls you (from Australia or overseas), they will be charged the normal cost of a call or message to a mobile in Australia. You pay the zone rate for receiving calls in the country you are roaming in.
Once you know the country zone you are travelling to, use the table below to determine the applicable roaming charges.
International Roaming Zone Rate
Zone 1
Zone 2
Zone 3
National Voice Calls within the same country (per min)
$1.00
$2.00
$4.00
International Voice Calls outside the country you are in (per min)
$1.00
$2.00
$4.00
To receive Voice Calls (per min)
$1.00
$2.00
$4.00
National Video Calls in same country (per min)
$1.00
$2.00
$4.00
International Video Calls outside the country you are in (per min)
$1.00
$2.00
$4.00
To receive Video Calls (per min)
$1.00
$2.00
$4.00
Flagfall (per outgoing Voice and Video call)
Nil
SMS to AU number (per 160 characters)
$0.50
$1.00
$1.00
SMS to a non-AU number (per 160 characters)
$0.50
$1.00
$1.00
To receive SMS
No Charge
MMS to AU number (per message)
$0.50 + $0.005 per 10KB
$0.50 + $0.01 per 10KB
$0.50 + $15.50 per MB
MMS to non-AU number (per message)
$0.75 + $0.005 per 10KB
$0.75 + $0.01 per 10KB
$0.75 + $15.50 per MB
To receive MMS (per message)
$0.50 per MB
$1.00 per MB
$15.50 per MB
Mobile data (charged in 10kB increments)
$0.005 per 10KB
$0.01 per 10KB
$0.155 per 10KB
All rates and charges are listed in $AUD.
GST does not apply to roaming charges (with the exception of the 'standard' National SMS/MMS and 'standard' International SMS/MMS rates).
Voice & Video Calls rates charged with initial increment of 60 secs & per 30 seconds thereafter.
---
Can I use Mobile Data when Roaming Overseas?
All Internet browsing, downloading or other use of data (including email, MMS and tethering usage) on your mobile outside Australia will incur data roaming charges.
Most smartphones will automatically turn data roaming off when you are overseas. If you have problems connecting to the Internet, check your handset settings to make sure your Data Roaming is set to "ON". Data network access may not be available or supported in all countries.
---
Can I use my engin Mobile service at sea?
You can use your mobile service onboard maritime vessels while the ship is at sea. When you make a call, send a message or use data services you will be charged the International Roaming rate for the zone of Maritime (Zone 3).
When the ship is approaching port, the in-ship system will turn itself off and you may lose your mobile service until the ship reaches the port.
Once in port, you can connect to the local roaming network at which point you will be charged the International Roaming zone rate for the country you are in.
To find which cruise you can use your mobile service on, access www.mcp.com; www.cellularatsea.com; www.siminn.co.uk and www.seanet.se.
---
Can I access my Voicemail Overseas?
To check your Voicemail, call 321 from your roaming activated mobile phone. Standard roaming charges apply.
Alternatively, SMS 'A' to 321 and Voicemail will call you back and play your messages. Set up a Voicemail PIN code before leaving as some short codes may not work in all countries. Note: 321 SMS will trigger an outbound call from the Voicemail system to your mobile. Standard roaming charges will apply to send the 321 SMS and to receive this call.